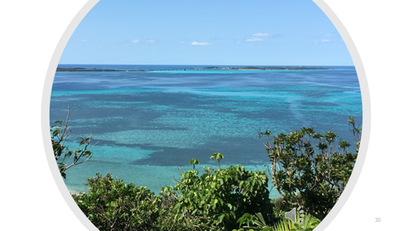 In 2009, UNESCO announced that of the world's 6,000 or so languages, 2,500 or so are in danger of disappearing. This included eight languages in Japan.
In addition to Ainu, which had been listed before the 2009 announcement, the list also included Hachijo in the Izu Islands, Amami in Kagoshima, Kunigami in northern Okinawa, Okinawan in central and southern Okinawa, Miyako in the Sakishima Islands, Yaeyama, and Yonaguni language of the Sakishima Islands.
Access to Ogami Island
The official address of Ogami Island is Hirara Ogami, Miyako City, Okinawa Prefecture.
It is accessible by boat from Shimajiri Fishing Port in the northern part of Miyako Island. Regular boats make four round trips per day. Departure and arrival times are subject to change depending on weather and season.
External website: Ogami Island
https://o-gamijima.com/sub4.php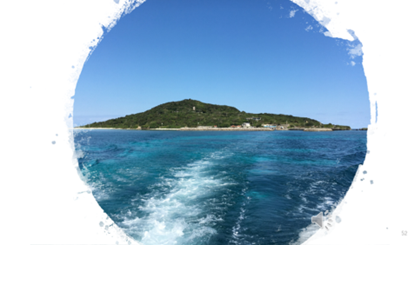 Above photo: Panoramic view of Ogami Island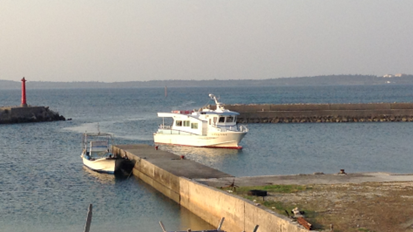 We have arrived at the island where the Ogami dialect of Miyako language, a language and dialect in danger of disappearing in Japan, is spoken.
Ogami Port. The white building on the far right is the "Shimajiri Fishing Port" on Miyako Island from which we departed.
Ogami Island has rich nature and many distinctive traditions and rules. As the name of the island comes from "Worship Island",  there are many places called sanctuaries [power spots], and the island has been cherished by the locals as an island where God resides. We have prepared a guided tour in which Oji (an old man) of Ogami Island will take you on a sightseeing tour while following the rules of Ogami Island.
Source: Ogami Island
External website: Ogami Island
https://o-gamijima.com/sub1.php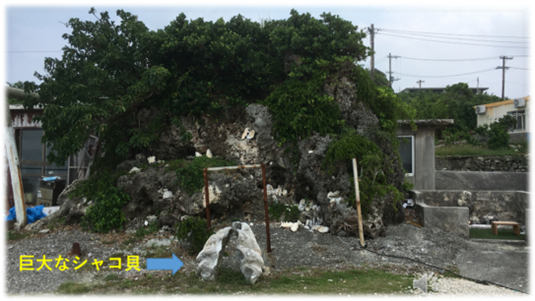 Above: Worship place (haisho) by the harbor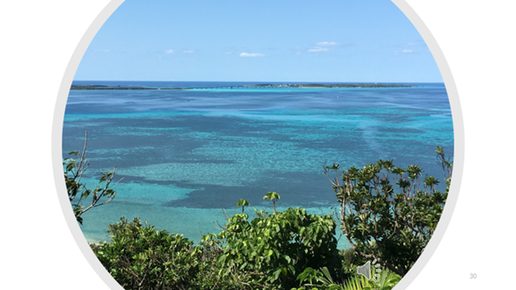 View of Miyako Island on the left and Ikema Island connected to Miyako Island by a bridge from the observatory "Toumidai".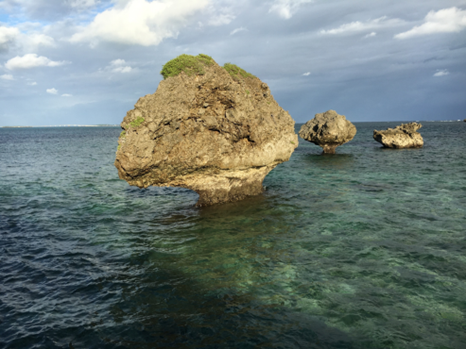 Oddly shaped rocks called "notches" on Ogami Island. These rocks have been eroded by nature.
I wonder if it will have the same shape tomorrow...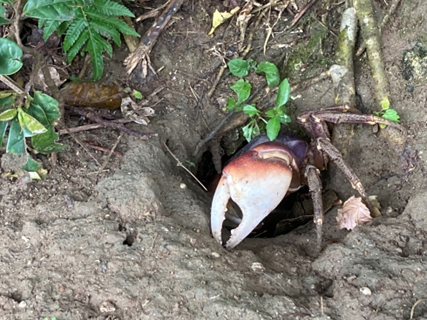 There are holes here and there along the roadside, and there are huge crabs as big as the palm of your hand. It is a Land Crab.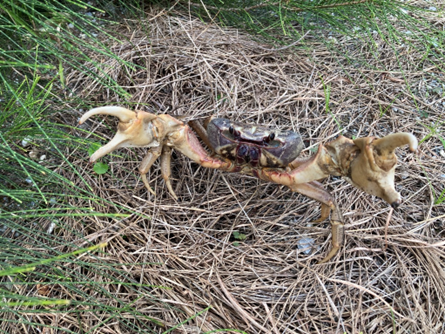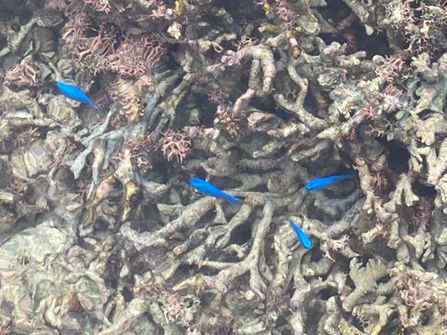 Lots of Blue Damselfish are swimming in the tide pools.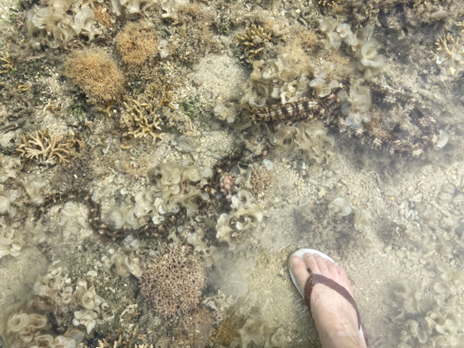 In the shallows, there are giant sea cucumbers (Ooikarinamako) over one meter long.
They are not very appetizing, but even if you eat them, they are not tasty.
(According to K, a member of the Nihon Ai editorial staff)
Kahki-tako. It is a smoked octopus.
It is a preserved food that has been handed down from generation to generation, and was born out of the food situation on Ogami Island, where fishermen could not go fishing when the weather was bad.
The dish using this octopus is the famous "kahki-tako donburi" on Ogami Island.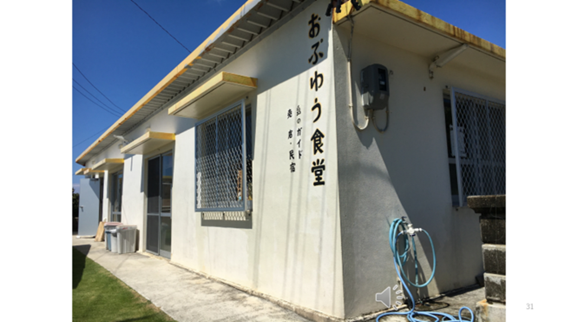 Opuyu Shokudo is the only restaurant, store, and guest house on Ogami Island. The guest house has only two rooms.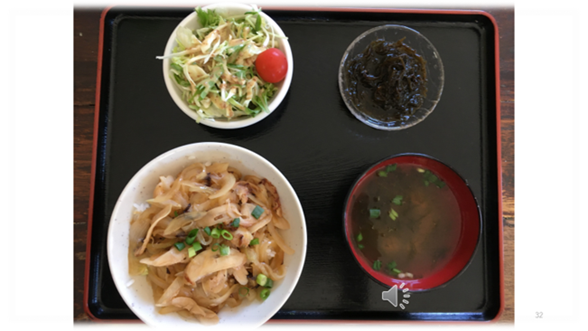 Kahki-tako donburi, the most popular meal at Opuyu Shokudo. The top right is mozuku seaweed caught on Ogami Island.
There are a few promises to be made when visiting Ogami Island. Please keep these promises in order to preserve tradition.
・Do not take anything from the island with you.
・During important festivals, only islanders are allowed to enter and leave the island. (When you visit the island, you need to make sure that it is not the day of a festival.)
・There are several sanctuaries on Ogami Island that are off-limits. There are no signs, so please walk only on paved roads.
・Do not peek at the rituals (secret festivals).
・While Ogami Island has beautiful snorkel sites with pristine nature, the environment is different from the rest of the island.
・There is no hospital on Ogami Island. There are no bridges. In the event of an accident or injury, immediate medical care is not available.
Ogami Island is an island with a population of about 20 people, mostly elderly. Please take precautions against infectious diseases.
A Request to All Swimmers on Ogami Island
From the website of the Ogami Island Community Association
External website: Ogami Island
https://o-gamijima.com/sub2.php
External site
Commissioned by Agency for Cultural Affairs 
Shimajima's Shimakutouba
Research on languages and dialects in danger of disappearing
Miyako Ogami dialect of Okinawan language Akihiro Kaneda
https://riis.skr.u-ryukyu.ac.jp/kikgengo/report/miyakoogami/1011/

The following is an external site.
Ogami Island Autonomous Community
Miyakojima Tourist Association
Transportation from Miyako Island to Ogami Island
Ogami Kaiun Co.